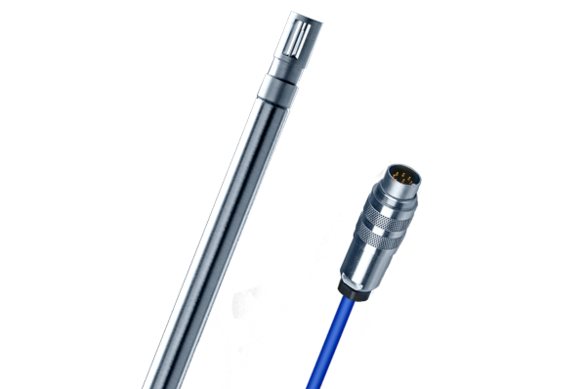 Thermal Probe TA10 ... ZG1b - standard with connection cable - for connection to separate evaluation units
Product Description
Thermal Probe TA10 ZG1B
Suitable for portable or fixed measurement of the standard flow velocity v [m/s], the standard flow rate NV/t [m³/h], the mass flow [kg/h], the standard volume NV [m³] and the flow through mass [kg].
Applications:
Measuring of air/gas velocity, compressed air and gas consumption, leakage flows, laminar flow in clean rooms or machines, in outgoing air, burner supply air, ventilation and air conditioning, air in low vacuum range greater than 200 hPa.
For connection to handheld flowtherm NT, flowtherm Ex, transducers U10b.
Technical Specification
Features for Thermal Probe TA10 ZG1B:
Measuring range: 0.2 ... 200 m/s
Pressure resistance: up to 16 bar / 1.6 MPa rel.
Media temperature: -10 ... +140 °C
Media: air (compressed air), nitrogen, methane, natural gas, argon, carbon dioxide, helium ...
IP protection type: IP65 (cable inlet)
Type of protection: with U10b: ATEX category 3G and 3D (zone 2 and 22) (optional); with flowtherm Ex: ATEX category 2G (zone 1) (optional)