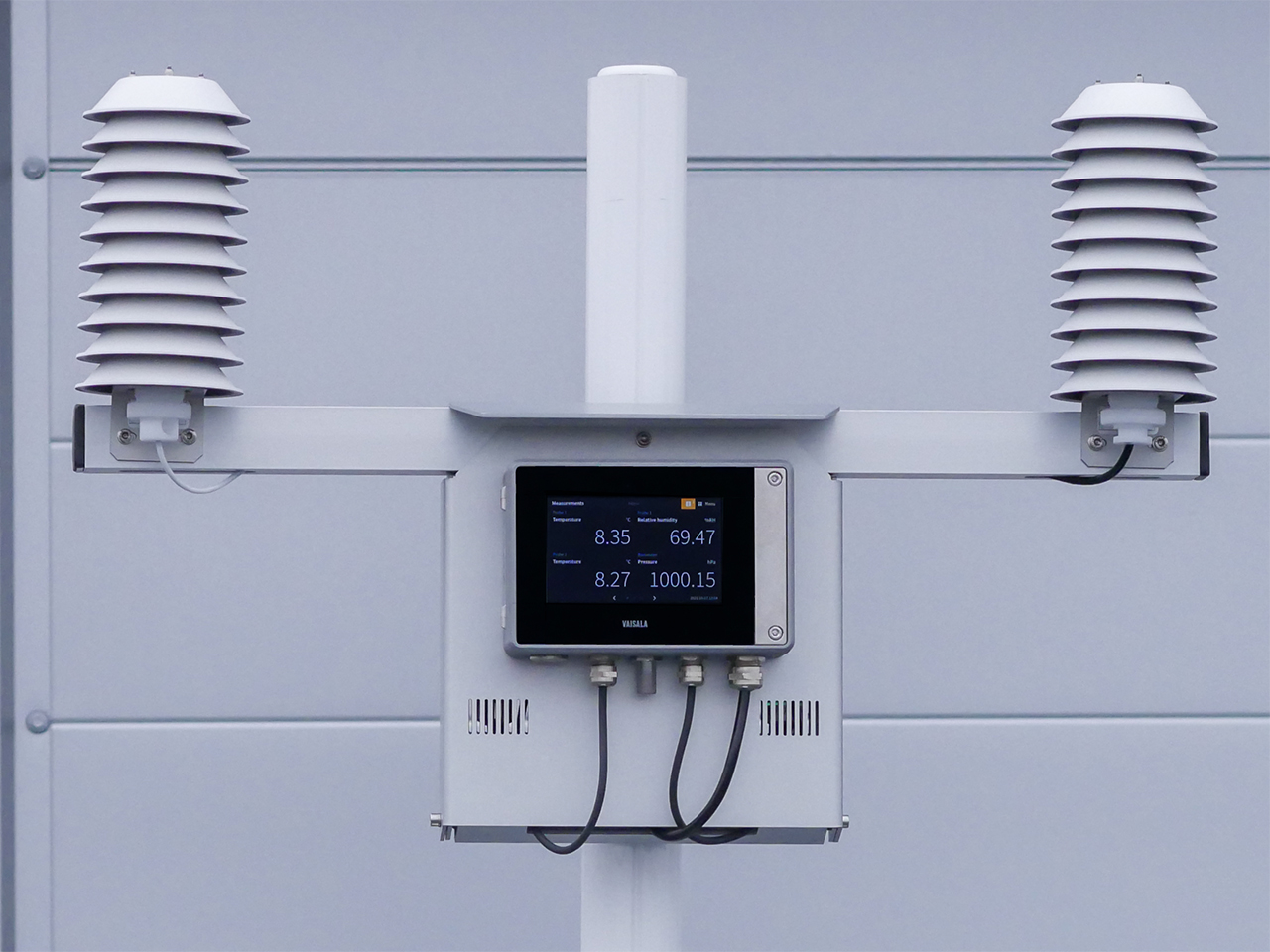 Indigo500MIK Meteorological Installation Kit for Indigo500 and humidity, temperature and barometric pressure measurements
Product Description
The Indigo500MIK is a cost-efficient option for industrial customers who need professional grade, outdoor weather data for optimizing their processes. The product is configurable and designed for use with one of the Indigo500 transmitters combined with Indigo compatible humidity measurement probe HMP7 and temperature probe TMP1.
It is also possible to measure simultaneously humidity, temperature, and barometric pressure with the unique three-in-one measurement device: Indigo520 transmitter with the barometric pressure measurement module combined with one or two of the Indigo compatible humidity and temperature measurement probes. It is a unique combination of a meteorological grade barometer in a single industrial device that can be installed on the Indigo500MIK. Optional SPH10 Static Pressure Head eliminates pressure variations caused by wind.
All the measurement devices are well protected from the elements: the probes are installed inside solar radiation shields, the probe wires are located inside an aluminum enclosure, and there is a rain shield over the transmitter,

The Indigo500MIK is also compatible with the HMT370EX series transmitter.
Technical Specification
Features:
For outdoor humidity, temperature, and barometric pressure measurements
Corrosion-proof - anodized aluminum bar
Heated humidity measurement probe HMP7 prevents condensation
The transmitter and the probes are protected from the elements
Easy to install on a pole or wall
Configurable
Compact